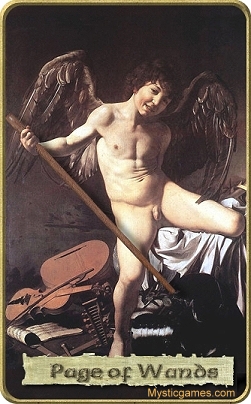 Page of Wands
Inspirations, seeds of new beginnings in creativity.
The power that connects us
Your daily routines give both of you the stability you need to pursue your endeavors. This is important, but it can become dull if you do not allow yourselves to take certain risks once in a while. Challenges can help you both tap into the creative potential within you. Opportunities disguised as sudden impulses give you a chance to discover your strengths, while enriching your relationship.